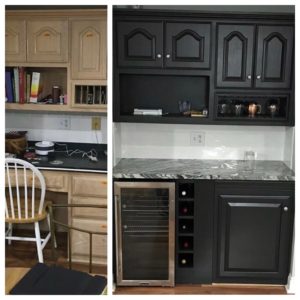 Cabinet Finishing and other things we do.
At Shine's, we pride ourselves in the professional finishing you receive. This comes from years of expertise and and above all, our own goal to satisfy the customer. We are excited about our business, because want to leave a lasting impression on our customers.
Our vision is simple.
Why? because we want to see you have an affordable and a lasting finish that will "wow" you!
Meet John and Greg
Why Shine's Custom Finishing? Because we offer over 20 years of  combined experience in the finishing industry!
Meet the fine arts specialists in refinishing, painting, respraying and wood finishing. We use top notch, top of the line material, because we wouldn't have it any other way.
If you have a tired looking kitchen and thinking of replacing it, think again. Because, we have salvaged a lot of kitchens with our factory finishing process.
John Shine
I have 13 years in the Re-Finishing business. My home is here in Elizabethtown, Kentucky with my beautiful wife and kids.
I opened Shines Custom Finishing about a year ago with the idea to save people money by refinishing or resurfacing there kitchen cabinets or furniture. My promise to you is to deliver the highest standard of work and craftsmanship. I believe a refinished product shouldn't look refinished it should look like it was bought that way.
Greg Gibson
I've got 10 plus years in the refinishing business. I am located here in Elizabethtown with my wife! Wood and cabinet restoration is my passion.
Shine's Custom Finishing is a way to put my talents and skills to work for you. It doesn't matter if you are restoring your historical home or simply wanting to refinish your kitchen or bath, because for me it is about the craftsmanship in bringing something old back to life. Therefore, you save money, which is a great perk that comes with our process.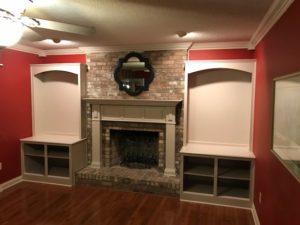 Finally, Thank you for considering us make quality shine in your home. Contact Us